New Orleans to Venice, Louisiana Hurricane Protect Project- Plaquemines Parish, LA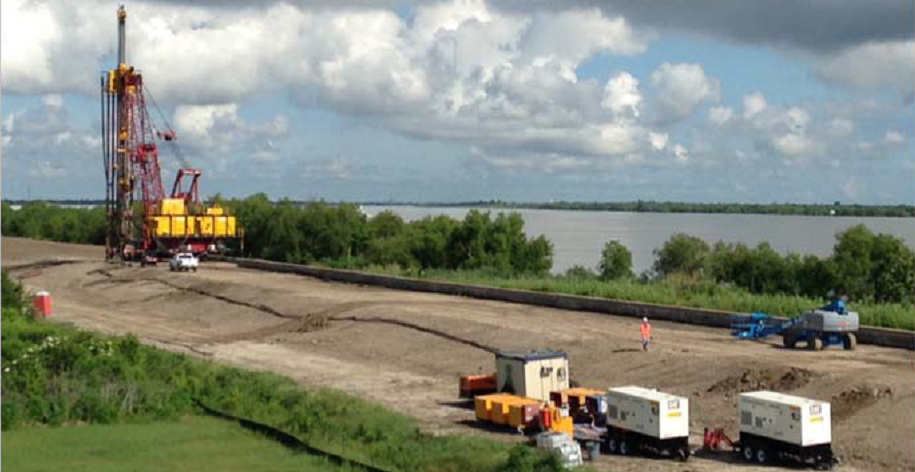 Project Highlights
57,000 CY of the ground was improved by Deep Mixing Method (DMM).
DMM was performed from a working platform near the existing top of the levee.
DMM panels extended about 1.4 miles along the levee at the west bank of the Mississippi River.
750 DMM panels were installed in the transverse direction to the levee to

Provide increased shear resistance to the levee against lateral loads.
Support vertical load created by the increased height of the levee.
Control long-term settlement of the remediated levee.
Ground Conditions
Three main soil strata were identified; lean clay, fat clay, and clayey/silty sand (SC/CM).
Traces of organic fat clay layers were encountered intermittently but were not abundant enough to be a concern.
The fat clay is plastic clay with water content between 50% to 75%. Water content for lean clay and SC-SM was between 25% and 35%.
The unconfined compressive strength of the clay soils varied between 600 psf to 2,500 psf.